Thursday, November 19, 2009
In The News:
The Senate version of the Health Care Reform bill is calculated to be $848 million dollars. It will be introduced and go to committee shortly after the Thanksgiving recess. Will the Democrats be able to hold their 60 votes that guarantee cloture and the bill's move to the floor? That remains to be seen. More.
President Obama is in South Korea talking with their government about defense against the North and it's nuclear program. He will also visit with the 38,000 US troops in-country.
The Army Corp of Engineers is to blame for much of the flooding disaster that was New Orleans in the run up to, and aftermath of, Hurricane Katrina according to a US appeals court. The flooding came right up a navigation canal the Corp had badly engineered. Even AFTER the disaster, one of the vendors supplying pumps for the levee system during rebuilding of New Orleans was found to be delivering defective pumps.
Looking for work and you're of Arab or Persian descent with in-region connections, the CIA is hiring!
What about the rest of us you say?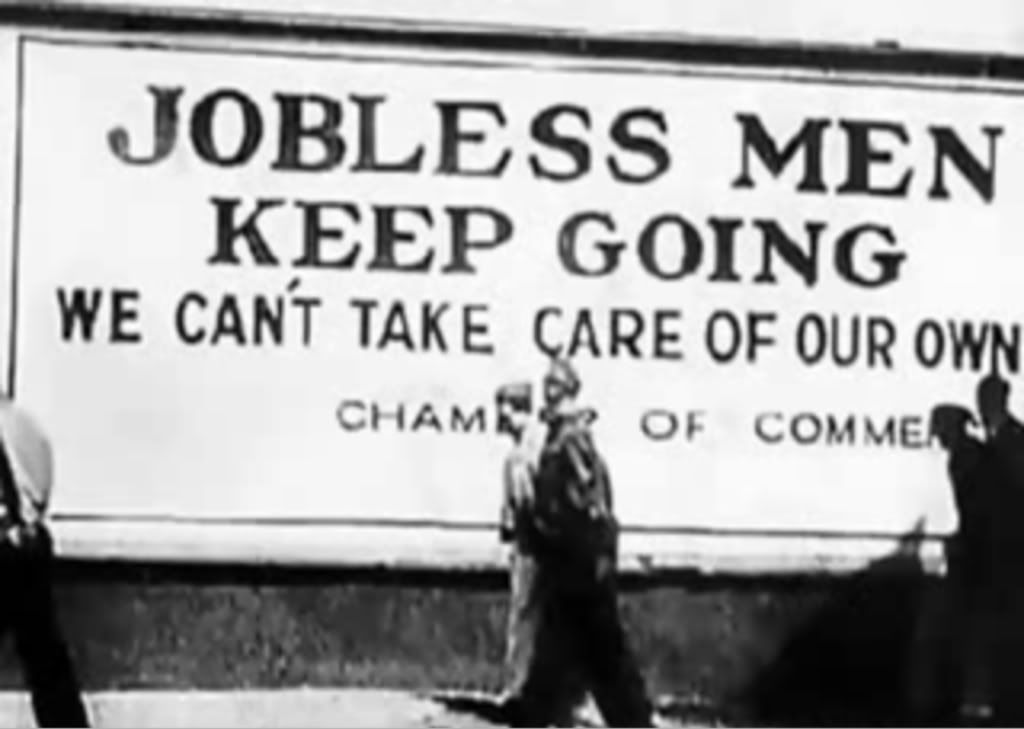 ...and speaking of American history...
94 years ago today one of the heroes and a role model of my teen years, Joe Hill (Joel Haaglund), Songwriter and One Big Union (I.W.W.) organizer, was legally murdered by the state of Utah.
Joe Hill: The Man Who Didn't Die


(...and live in harmony with the Earth... How "Radical".)



November, 19 2009

By Dick Meister

It's Nov. 19, 1915, in a courtyard of the Utah State Penitentiary in Salt Lake City. Five riflemen take careful aim at a condemned organizer for the Industrial Workers of the World, Joe Hill, who stands before them straight and stiff and proud.

"Fire!" he shouts defiantly.

The firing squad didn't miss. But Joe Hill, as the folk ballad says, "ain't never died." On this 94th anniversary of his execution, he lives on as one of the most enduring and influential of American symbols.

Joe Hill's story is that of a labor martyr framed for murder by viciously anti-labor employer and government forces, a man who never faltered in fighting for the rights of the oppressed, who never faltered in his attempts to bring them together for the collective action essential if they were to overcome their wealthy and powerful oppressors.

His is the story of a man and an organization destroyed by government opposition yet immensely successful. As historian Joyce Kornbluh noted, the IWW made "an indelible mark on the American labor movement and American society," laying the groundwork for mass unionization, inspiring the formation of groups to protect the civil liberties of dissidents, prompting prison and farm labor reforms, and leaving behind "a genuine heritage ... industrial democracy."
.
.
.
IWW organizers carried the message to factories, mines, mills and lumber camps throughout the country, and to farms in the Midwest and California.

The cause of radical unionism to which Joe Hill devoted his life was lost a long time ago. The call to revolution is scarcely heard in today's clamorously capitalist society. Labor organizations seek not to seize control of the means of production but rather to share in the fruits of an economic system controlled by others. Yet Joe Hill's fiery words and fiery deeds, his courage and his sacrifices continue to inspire political, labor, civil rights and civil liberties activists.

They still sing his songs, striking workers, dissident students and others, on picket lines, in demonstrations, at rallies, on the streets and in auditoriums. They echo his spirit of protest and militancy, his demand for true equality, share his fervent belief in solidarity, even use tactics first employed by Hill and his comrades.

Hill emigrated to the United States from his native Sweden in 1902, changing his name from Joel Haaglund, working as a seaman and as an itinerant wheat harvester, pipe layer, copper miner and at other jobs as he made his way across the country to San Diego, translating into compelling lyrics the hopes and desires, the frustrations and discontents of his fellow workers. [In Full]
-30-
Audio hosting courtesy of: [www.archive.org]Travus T. Hipp's Commentary Archive Is [ Here]Search the archive by topic [
Here
]Cabale News RSS Feed Via Internet Archive
Creative Commons Copyright
Cabale New Service, KPIG Radio, and KVMR radio.
Listen to KPIG
,
Listen to KVMRRecorded & transcribed by Da' Buffalo Amongst Wolves
---
Related @ IceRocket:
Travus T. Hipp
,
Cabale News Service
,
KPIG
,
Politics
,
News
,
Alternative News
,
U.S. Foreign Policy
,
U.S. Domestic Policy
,
Breaking Politics News
,
Realpolitik
,
Republican Family Values
,
Social Justice