Monday, January 25, 2010
In The News:Due to work related time constraints, no news synopsis today.

But for now, an image to dwell on: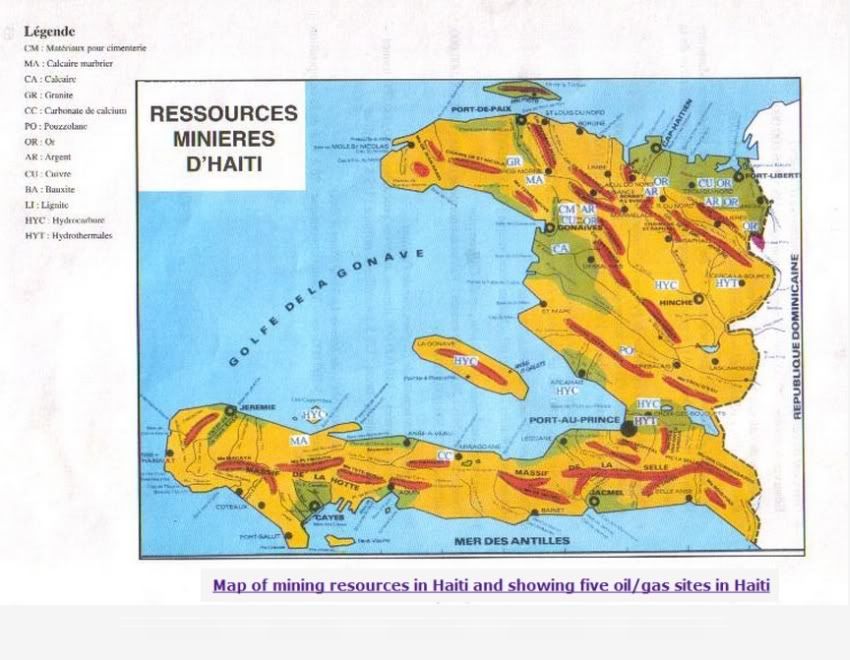 Meanwhile...
"Guido Bertolaso, Italy's top disaster expert (and cabinet minister), has attack the US response to the Haiti earthquake, criticising its lack of organisation and the reliance on soldiers with no training in humanitarian operations.

Mr Bertolaso, head of Italy's civil protection service who received international acclaim for his handling of an L'Aquila earthquake last April, described the response as "a pathetic situation which could have been much better organised".

Mr Bertolaso, who arrived in Haiti on Friday, told Italy's RAI state television that Washington had made "a show of force", but military officers co-ordinating the emergency had no links with the humanitarian groups in the Caribbean island state.

"We are missing a leader, a co-ordination capacity that goes beyond military discipline," said Mr Bertolaso, who holds the rank of a government minister, late on Sunday.

"The Americans are extraordinary, but when you are facing a situation in chaos, they tend to confuse military intervention with emergency aid, which cannot be entrusted to the armed forces." [In Full]
-30-
Audio hosting courtesy of: [www.archive.org]Travus T. Hipp's Commentary Archive Is [ Here]Search the archive by topic [
Here
]Cabale News RSS Feed Via Internet Archive
Creative Commons Copyright
Cabale New Service, KPIG Radio, and KVMR radio.
Listen to KPIG
,
Listen to KVMRRecorded & transcribed by Da' Buffalo Amongst Wolves

In accordance with Title 17 U.S.C. Section 107 and The Berne Convention on Literary and Artistic Works, Article 10, the news clippings and images used in this posting are made available without profit for research and educational purposes.
---
Related @ IceRocket:
Travus T. Hipp
,
Cabale News Service
,
KPIG
,
Politics
,
News
,
Alternative News
,
U.S. Foreign Policy
,
U.S. Domestic Policy
,
Breaking Politics News
,
Realpolitik
,
Republican Family Values
,
Social Justice
There Have Been
Visitors To Razed By Wolves & Cabale News
Thanks For Stopping By
.
.