Monday, December 28, 2009
In The News:
Travus is taking the rest of the decade off (giggle...)

Travus T. Hipp's Morning News & Commentary will return next Monday, January 04 2010
Da' Buffalo has chosen to repost a commentary from February 20 2009:
Travus T. Hipp Morning News & Commentary: Six Decades Of What Could Only Be Described As 'Anti-Americanism' - The Whats And Whys Of 'Where Did I Go Wrong?'
(Original link, with the day's news [
here
])
There IS ugly news today however in the wake of a moronic and childlike attempt by a Nigerian man with SELF-CLAIMED ties to Yemeni radicals who apparently tried to blow up an airliner with something akin to a firecracker... allowing the resurgence of the Homeland Insecurity apparatus' focus on Draconian airline security, color coded 'alert' systems, and all things PATRIOT ACT.
One particularly reprehensible item showed up in Da' Buffalo's inbox this morning leading to...
An Open Letter to the Christian Science Monitor
In regard to your editorial:
"Detroit terrorist attack on Flight 253: How Obama must respond"
I am embarrassed and appalled that the CSM should publish such a shallow war-mongering piece of editorial trash with the utter lack of any real analysis, while quoting Senator Joe Lieberman of the "Lieberman for Lieberman" party as if he had ANY knowledge of the matter at all besides the information AIPAC and JINSA put in his head.
Using the word of the
SCUM
...people... who control Saudi Arabia: "Saudi Arabia, invaded the country last month in an attempt to subdue a Shiite insurgent group that may have ties to Iran" as if it's GOD'S OWN TRUTH to further attempt to provide a rationale for war with Iran ...is an unspeakably HIDEOUS disinformational FRAUD being perpetrated BY AN AUTHORITARIAN POLICE STATE WHICH BY VIRTUE OF IT'S LOCATION CONTROLS THE MUSLIM RELIGION (Mecca).
Did YOU KNOW that you can't go on the pilgrimage to Mecca unless you are IRIS SCANNED ON ENTRY TO THE COUNTRY?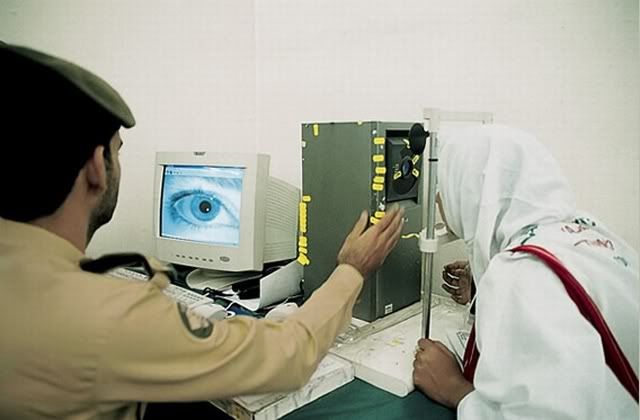 In other words, if you are an enemy of the Saudi State, you are prevented from ever fulfilling your duty as a Muslim to attend the 'haj'.
Your lending of legitimacy to that authoritarian regime while they seek to cement control of the pricing of oil from the region by helping certain elements of the US government PROPAGANDIZE war on Iran is UNFORGIVABLE, no matter their nation-state status, and the use of any information promulgated by them should have been vetted thoroughly before EVER being published as anything resembling factual.
SHAME ON YOU!
-30-
Audio hosting courtesy of: [www.archive.org]Travus T. Hipp's Commentary Archive Is [ Here]Search the archive by topic [
Here
]Cabale News RSS Feed Via Internet Archive
Creative Commons Copyright
Cabale New Service, KPIG Radio, and KVMR radio.
Listen to KPIG
,
Listen to KVMRRecorded & transcribed by Da' Buffalo Amongst Wolves

In accordance with Title 17 U.S.C. Section 107 and The Berne Convention on Literary and Artistic Works, Article 10, the news clippings and images used in this posting are made available without profit for research and educational purposes.
---
Related @ IceRocket:
Travus T. Hipp
,
Cabale News Service
,
KPIG
,
Politics
,
News
,
Alternative News
,
U.S. Foreign Policy
,
U.S. Domestic Policy
,
Breaking Politics News
,
Realpolitik
,
Republican Family Values
,
Social Justice