Wednesday, November 4, 2009
In The News:
The Health Care Bill's chances for any movement in congress soon look dim with the Republicans adding so many amendments to be debated it's not likely to have any action taken until near the end of the year if not later. See: "
Health care delay would frustrate Obama
" (AP)
OTOH, in the name of transparency the Republicans had pushed a rule requiring a 72 hour notice before anything happens which needs a congressional debate or vote so anyone with a vested interest can attend, which is coming back to 'bite them on the ass' setting up a late Friday , perhaps Saturday vote, on
Nancy Pelosi's last-minute changes to the health care bill
. Usually everyone gets out of town by Thursday lunchtime.
Election News: In California,
Lieutenant Governor Garamendi has taken a congressional seat in Contra Costa's 10th congressional district
, an area that used to be agricultural, but is mostly ticky tacky apartment complexes now days. An interesting sidebar... "Garamendi becomes second Basque-American to serve in US Congress" (
EITB
)
The top bunk on the Titanic - In other election news the
Republicans win big in New Jersey and Virginia
. In the Upstate New York 23rd district, ..."
parts of which have been in Republican hands since the Civil War
.".
Maine has
rejected their Gay Marriage act
, but the openly Gay mayor of Dallas (
Correction, Houston
) Texas may still win after all the votes are counted.
Now you know where to go for that ski vacation - Breckenridge Colorado votes overwhelmingly (
73 to 27
)to legalize Marijuana.
...and finally, as anyone who's ever read The Hitchhiker's Guide To The Galaxy knows... Eventually, we will ALL work for the 'mice' -
Walt Disney will build a theme park in Shanghai China
.
It WON'T look like this: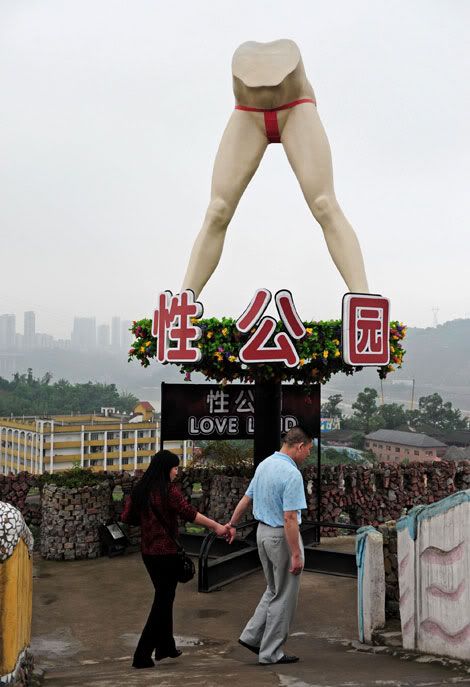 ...and it's even LESS LIKELY to resemble this:
(Thanks to Paul Krassner for that last satirical picture)
-30-
Audio hosting courtesy of: [www.archive.org]Travus T. Hipp's Commentary Archive Is [ Here]Search the archive by topic [
Here
]Cabale News RSS Feed Via Internet Archive
Creative Commons Copyright
Cabale New Service, KPIG Radio, and KVMR radio.
Listen to KPIG
,
Listen to KVMRRecorded & transcribed by Da' Buffalo Amongst Wolves
---
Related @ IceRocket:
Travus T. Hipp
,
Cabale News Service
,
KPIG
,
Politics
,
News
,
Alternative News
,
U.S. Foreign Policy
,
U.S. Domestic Policy
,
Breaking Politics News
,
Realpolitik
,
Republican Family Values
,
Social Justice