Monday, April 16, 2012
"All The News You Never Knew You Needed To Know ...Until Now."

April 16 2012 Travus T. Hipp Morning News & Commentary: Our Lost War In Afghanistan - Like Savings Accounts And Sex There's A Penalty For Early Withdrawal




[Pop Out Player? Click Here]
Prefer An MP3 Playlist?
It's Here: [128Kbps MP3 12:42 Minutes]
Other Audio Formats Available [ Here ]



Razer Raygun Says:


♥

Sharing IS Caring!

♥
A Synopsis Of This Morning's News...
H/t to ChrisM my MP3Angel for supplying the audio files.
«o»
#AfghanistanSpring.
"Taliban militants launched a series of attacks on as many as seven sites across the Afghan capital and in three other cites Sunday, targeting NATO bases, the parliament and Western embassies..."

"Reports indicate the attacks have taken place in the vicinity of the U.S., German, British embassies."

"More than 10 explosions in all rocked the city, and heavy gunfire continued to be heard in the streets for hours after the first blast. Smoke rose over the skyline as sirens wailed."

"Militants holed up in one tall building were seen firing rockets in different directions, according to a witness on the scene. Some residents reported a blast near parliament as militants took over a nearby building and opened fire..."
Image, a besieged Afghan parliament building...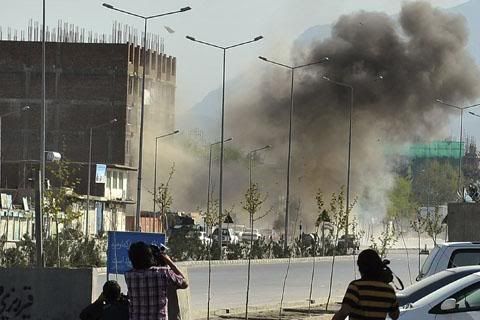 "Ambassador to Afghanistan Ryan Crocker spoke to Candy (Crowley) while his embassy in Kabul was on lockdown. He said that the attacks showed that the US still needed a military presence in Afghanistan." ~~Candy Crowley, State of the Union Crib Sheet for Sunday April 15th
So here's what we're going to do...

[Click the image for larger, and an analysis of WTF this means.]
Free beer for the person who can tell us what stage of Obama's plan we are on right now!
«o»
President Obama went to Cartagena Colombia for a 'Summit of the Americas'
intended to focus on trade agreements, NAFTA enforcement etc, and then 17 members of the president's bodyguard detail... well let's just say the boys in black needed a little nooky and the K street office girls weren't around:
CARTAGENA, Colombia (AP) — The Secret Service says it has placed 11 employees on administrative leave for misconduct in Colombia, where they were working on security ahead of President Barack Obama's trip to the South American country.

The agency's assistant director says the employees were both special agents and Uniformed Division officers. None were assigned to directly protect Obama himself.

The agency did not disclose the nature of the allegations. The Associated Press confirmed that the behavior in question involved prostitutes... ...The Secret Service says it regrets any distraction the situation has caused during the regional meetings. [More @ Salon]
The other big story that occurred was a joint request for Cuban attendance
at the next conference, which the US summarily opposes. That issue stands unresolved.
«o»
The conference in Turkey on Palestinian issues occurred over the weekend as did protests in Palestinian territories
. The Israelis also detained a number of Western activists for Palestinian rights who attempted to fly into the country to attend the protests and sent them away, including an number of international celebrities and political figures as persona non grata.
«o»
Did I mention that a 30% income tax won't make a dent in the wealth of the super rich because so little of their money is taxable in the US?
The senate will take up the Buffet Tax Amendment today which would flat tax all Americans 30% with some other taxes applied to those making more than a million dollars a year but too stupid to offshore bank their booty.
«o»
And Congressional Oversight Committee Chairman Darrell Issa will open his version of hearings
on what's wrong with the General Services Administration.
He claims
there's "Possibly 'billions' in GSA waste".
Meanwhile, on the topic of the Secret Service getting their "Service" from Cartagena Colombia's hookers
, Issa had this to say:
It's not unheard of for agents to have "wheels up parties" when the president is on his way home from a trip, Issa, chair of the House Oversight and Government Reform Committee, said on "CBS This Morning." At that point, he said, "you can sort of let your hair down." [More @ CBSNews]
It's nice when the double standards of freaks like Issa show through, and they're too corrupt to notice.
--30--
---
This is Razer Raygun saying MAYDAY is just around the corner: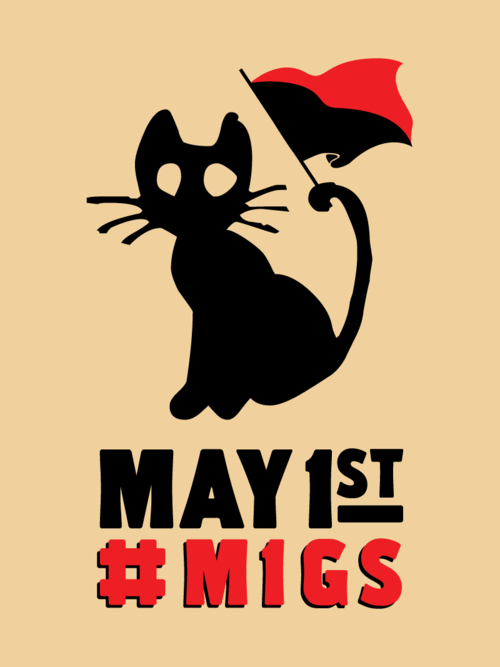 Audio hosting courtesy of: [www.archive.org]
Travus T. Hipp's Commentary Archive Is [ Here]
Search the archive by topic [
Here
]
Cabale News RSS Feed Via Internet Archive
Creative Commons Copyright
Cabale New Service, KPIG Radio, and KVMR radio.
Recorded & transcribed by Razer Raygun @ Razed By Wolves
Postings Auntie Imperial And Razer Raygun Have Done Lately Are [Here]
The Consolidated Postings in RSS format [Here]
Travus T. Hipp Fan Page @ Facebook (unaffiliated)
In accordance with Title 17 U.S.C. Section 107 and The Berne Convention on Literary and Artistic Works, Article 10, the news clippings, audio, and images used in this posting are made available without profit for research and educational purposes.
---
There Have Been
Visitors To Cabale News & Razed By Wolves
Thanks For Stopping By
..