Wednesday, March 9, 2011
"All The News You Never Knew You Needed To Know ...Until Now."

March 09 2011 Travus T. Hipp Morning News & Commentary: Haywire Habitat - The Sardine Of Redondo Beach Say 'So Long' For ALL The Fish



[Pop Out Player? Click Here]
Prefer An MP3 Playlist?
It's Here: [128kbps MP3 16:10 Minutes]
Other Audio Formats Available [ Here ]



Razer Raygun Says:

♥

Sharing IS Caring!

♥
In The News:Thanks this morning to ChrisM, my MP3Angel, for supplying the news and commentary audio files.
[
After the commentary, Save The Whales - Country Joe McDonald - Bread and Roses Festival. Courtesy of the respective artists.
]
Due To Technical Difficulties No Synopsis Today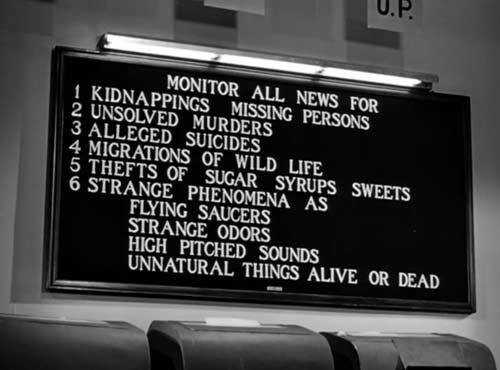 Listen In...But there IS this:
They Won't Even Create Jobs in the Military-Industrial Complex Anymore

By: emptywheel

March 8, 2011

You know how I have argued that our country does have an industrial plan, one that is commonly called the Military-Industrial Complex? The government dumps seemingly unlimited amount of money into selected projects. Defense companies make sure to spread the jobs created by defense contracts around, so members of Congress support those contracts in bipartisan fashion. And then we export things like jets–one of the few things we export anymore.

Only, if we allow defense contractors to use prison labor,
o
o
o
Funny. Obama told me that government can't create jobs.

I guess that's because they're too busy undercutting private manufacturers with prison labor.
[MORE] STILL MORE
-30-
Audio hosting courtesy of: [www.archive.org]Travus T. Hipp's Commentary Archive Is [ Here]Search the archive by topic [
Here
]Cabale News RSS Feed Via Internet Archive
Creative Commons CopyrightCabale New Service, KPIG Radio, and KVMR radio.Listen to KVMRRecorded & transcribed by Razer Raygun @ Razed By WolvesPostings Auntie Imperial, Razer Raygun, and Da' Buffalo Have Done Lately Are [Here]
The Consolidated Items Listing in RSS format [Here]Travus T. Hipp Fan Page @ Facebook (unaffiliated)
In accordance with Title 17 U.S.C. Section 107 and The Berne Convention on Literary and Artistic Works, Article 10, the news clippings, audio, and images used in this posting are made available without profit for research and educational purposes.
---
There Have Been
Visitors To Cabale News & Razed By Wolves
Thanks For Stopping By
.
.