Wednesday, December 22, 2010
"All The News You Never Knew You Needed To Know ...Until Now."

December 22 2010 Travus T. Hipp Morning News & Commentary: The Obama Administration Two Year On - Setting The Stage For A Spectacular Comeback



[Pop Out Player? Click Here]
Prefer An MP3 Playlist?
It's Here: [128kbps MP3 11:32 Minutes]
Other Audio Formats Available [ Here ]



Razer Raygun Says:

♥

Sharing IS Caring!

♥
In The News:Thanks this morning to ChrisM, my MP3Angel, for supplying the news and commentary audio files.The Weather... weather or not
- There's flooding throughout Southern California, and in the North, where they're used to gully-washing rains it's starting to turn disastrous as well. The inland California agriculture industry has also been getting thrashed by this series of intense storms extending as far East as Nevada. Most mountain passes are closed and the California flooding has caused six counties to be declared disaster areas.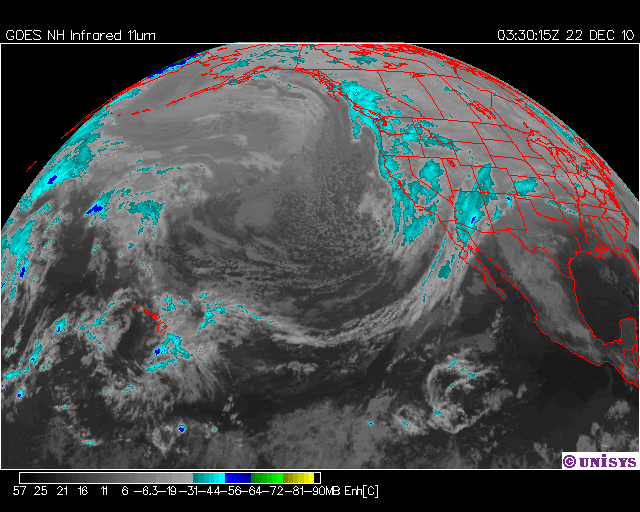 In Europe the weather has shut almost everything down.
There are stranded travelers-cum-refugees at Heathrow and Frankfurt airports, and across most of Western as well as East Europe. Parts of the storms even extend into Asia where a 7.4 Earthquake has been recorded off the coast of Japan/Indonesia.
President Obama has signed the repeal of Don't Ask Don't Tell this morning
and it's expected to be acted on rapidly, as he just lost his "Dream"... The "DREAM Act" which would have made it possible to develop an army of immigrant teen killers bucking for citizenship in return for service in America's imperial army The US now needs all the gay folk it can convince that meeting people in strange lands and killing them is OK, even if the US government has to legislate Gays to be "OK" for military service.
That sentiment.. In pictures:


The Senate also managed to pass a continuing resolution funding the government
... until march, at last years budget levels. This leaves the upcoming Republican majority with the necessity of creating and passing a budget for 2010 AND 2011.
In light of that continuing resolution it would behoove us not to get sick until
the full budget passes because by stalling the process with continuing resolution at last year's spending levels, none of the provisions of the Health Care Bill (
among other bills passed by the Obama administration
) will be funded... the programs didn't exist in last years funding.
The 9/11 First Responder bill providing medical care and some stipend money
should be voted on today but Senator Coburn of Oklahoma is blocking it singlehandedly.
In OTHER News:Even as the North Koreans remain silent, and all interested international pressure has been applied on them, the South Korea army still plans to hold a huge military drill:
(Reuters) - South Korea announced land and sea military exercises on Wednesday including its largest-ever live-fire drill near North Korea just as tension on the peninsula was beginning to ease after Pyongyang's attack on a southern island.

The land drill, involving three dozen mobile artillery guns, six fighter jets, multiple launch rocket systems and 800 troops, the largest number of personnel in a single peace-time exercise, will take place on Thursday and is likely irritate the North.

The scale of the drill and the timing, coming right after the tensely staged a live-fire exercise on Monday, indicate South Korea's conservative President Lee Myung-bak sees more political mileage in taking a tough military stance rather than reverting to dialogue, despite overtures from Pyongyang.

Lee's government was heavily criticized at home for a perceived weak response to North Korea's shelling of the southern island of Yeonpyeong last month.

"We'll be sure to deal a punishing blow if the North tries to repeat the kind of situation like the artillery shelling of Yeonpyeong," Brigadier General Ju Eun-shik said in a statement.
[In Full with more at Foreign Policy Magazine]
But the US doesn't seem concerned how tense it gets on the Korean peninsula and says it's "Not time for 6 party talks"
(
After all, we ARE THE weapons merchant to the planet and must sell weapons systems... since it's all America seems to have to offer the world in the way of industrial output
)

(Source)
In the "Blame Iran" department... The UN sponsored embargo has forced
the use of "High Aromatic" Gasoline in industrial and power generation use, smogging the horizon and clogging lungs.
Energy Policy in Iran Leaves Many Gasping

But even as such measures have begun to counter the worst of the pollution, a trickle of recent statements from politicians and officials have raised suspicions that the smog may have been of Iran's own making, as officials ordered at least five of the country's major petrochemical plants to switch production to gasoline after Western pressure led many of the world's top refining companies to cut off Iran's imports.

According to e-mails circulated to industry experts and reproduced on unofficial news sites and blogs, Iran's new supply of domestic gasoline may contain high levels of aromatics — more than twice the level permitted by Iranian law. Burning aromatics in car engines produces exhaust packed with high concentrations of "floating particles" or "particulates" that, added to the typical smog caused by nitrous oxides and ozone, can cause a range of health problems from headaches and dizziness to more serious cardiac and respiratory complaints.

"Previous governments knew that petrochemical plants could produce this kind of gasoline," said an oil industry expert who spoke on the condition of anonymity out of fear of retribution. "But Ahmadinejad has gone ahead and done it — despite the consequences — for his own populist and political reasons," [More @ The NY Times]
-30-
Audio hosting courtesy of: [www.archive.org]Travus T. Hipp's Commentary Archive Is [ Here]Search the archive by topic [
Here
]Cabale News RSS Feed Via Internet Archive
Creative Commons CopyrightCabale New Service, KPIG Radio, and KVMR radio.Listen to KVMRRecorded & transcribed by Razer Raygun @ Razed By WolvesPostings Auntie Imperial, Razer Raygun, and Da' Buffalo Have Done Lately Are [Here]
The Consolidated Items Listing in RSS format [Here]Travus T. Hipp Fan Page @ Facebook (unaffiliated)
In accordance with Title 17 U.S.C. Section 107 and The Berne Convention on Literary and Artistic Works, Article 10, the news clippings, audio, and images used in this posting are made available without profit for research and educational purposes.
---
There Have Been
Visitors To Cabale News & Razed By Wolves
Thanks For Stopping By
.
.