Tuesday, May 25, 2010
In The News:Thanks this morning to ChrisM, my MP3Angel, for supplying the commentary audio file.South Korea is closing off navigation to North Korean ships
through their territorial waters and the US is going to commit to naval exercises, including anti-submarine warfare exercises, after the South accuses the North of torpedoing one of their ships. The North has accused the South of "an undisguised declaration of war", with the North saying they WILL invade the South if any action is taken against them. The United States still has 27,000 troops in the South of South Korea and the U.N. has been requested to intervene.
In Kingston Jamaica a whole section of the city has been shut down
as the authorities attempt to arrest an alleged gun running drug dealer. Let it be noted the the neighbors have stepped in to support him. There is small arms fire, and other ordinances (grenades) have been heard. Other drug gangs have banded together to support the accused-under-siege as well which could very well threaten the Jamaican government.
"Don't Ask Don't Tell" may be out.
The Defense Appropriations bill which HAS TO BE PASSED (do tell?) by the end of the week if America wants to continue it's ill begotten war in Afghanistan, has a rider cancelling it.
Speaking of Iraq and Afghanistan....
For the first time, there are more US troops in Afghanistan (94,000), than Iraq (92,000). Of course that does not include the literally tens of thousands of military contractors in both countries.
An example of "American Democracy"
- In the "old city" of Baghdad Iraq twelve people have been killed on the "Gold Street" in an action that is extremely rare... a coordinated armed robbery of a number of gold dealers... That's right, Armed robberies are very unusual in Iraq, unlike America.
British Petroleum is preparing to implement their "Top KIll" idea
to staunch the flow of oil from the Deepwater/Horizon spill. Louisiana is enraged at the Army Corp of Engineers taking their time with plans to put sand bars and other diversions in the path of the spill. The governor has made a federal request to allow the state to step in with their own contingency plan.
MORE NEWS:Meanwhile, in the American Northwest, a federally funded state drug task force has done a particularly stupid thing...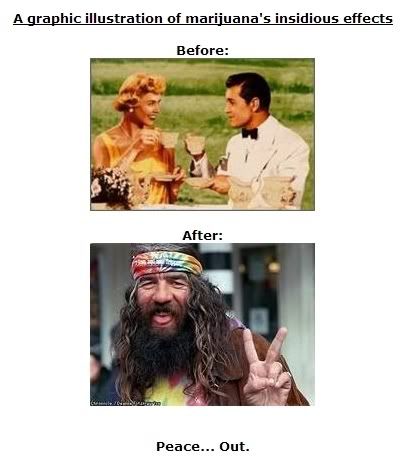 A federally funded drug task force seized as evidence up to 200 petition signatures for marijuana legalization in Washington State in a series of early-morning raids this week. Seizing the petition signatures is bad enough. What's worse is what the task force did on its raids of a legal marijuana dispensary and its owner's home.
Drug agents handcuffed a 14-year-old boy and pointed a gun at his head. Then they took $80 from a 9-year-old girl's Minnie Mouse wallet that she earned for straight A's on her report card.
Now the drug agents - funded by the US Department of Justice - say they can only find two pages of the petition. But they had time to make photocopies of the petition, keeping the names and addresses of residents who signed.
We started our own petition demanding the release of the seized signatures that we'll deliver to the task force headquarters next week.
More Here, a link to FiredogLake, and a petition demanding action
.
...and finally, in the SouthWestern US, equally stupid...
"Arizona Goes After Teachers With Accents"
The Arizona Department of Education recently began telling school districts that teachers whose spoken English it deems to be heavily accented or ungrammatical must be removed from classes for students still learning English.

The teacher controversy comes amid an increasingly tense debate over immigration. Arizona Gov. Jan Brewer this month signed the nation's toughest law to crack down on illegal immigrants. Critics charge that the broader political climate has emboldened state education officials to target immigrant teachers at a time when a budget crisis has forced layoffs... [In Full]
[
After the commentary the Firesign Theatre presents a short documentary: "How Governments Work" (from "We're All Bozos On This Bus"). Courtesy of the respective artists.
]
-30-
Audio hosting courtesy of: [www.archive.org]Travus T. Hipp's Commentary Archive Is [ Here]Search the archive by topic [
Here
]Cabale News RSS Feed Via Internet Archive
Creative Commons CopyrightCabale New Service, KPIG Radio, and KVMR radio.Listen to KVMRRecorded & transcribed by Da' Buffalo Amongst WolvesPostings Da' Buffalo, Razer, and Auntie Imperial Have Done Lately Are [Here]The Consolidated Items Listing in RSS format [Here]
In accordance with Title 17 U.S.C. Section 107 and The Berne Convention on Literary and Artistic Works, Article 10, the news clippings, audio, and images used in this posting are made available without profit for research and educational purposes.
---
There Have Been
Visitors To Razed By Wolves & Cabale News
Thanks For Stopping By
.
.