Thursday, January 14, 2010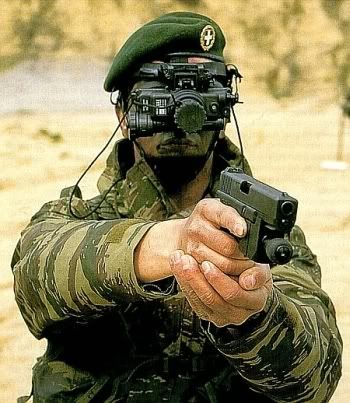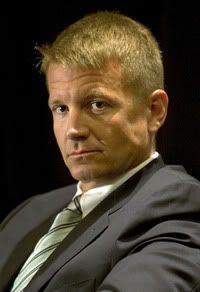 Blackwater, in cooperation with certain elements of the CIA, stand accused of 'going dark' in Germany (Ie. not contacting the CIA station no less the German government) for a planned assassination of a German citizen 'al qaeda financier'...

But is that op just the tip of the iceberg?

Just ask an older European about Operation Gladio and ask yourself, "Gladio/Horn of Africa?"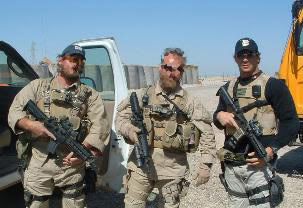 Reuters reports a spokesperson from the Islamist Al-Shabaab group in Somalia claiming that the US mercenary group Blackwater/Xe Services is in Somalia, is recruiting and is planning a series of spectacular terrorist attacks against civilians to discredit his movement in Mogadishu.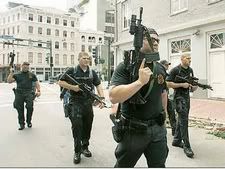 The spokesperson is Sheikh Ali Mohammed Rage of the Al-Shabaab group (The Youth), an Islamist faction fighting government forces in southern and central Somalia. In an interview with Reuters, he claimed that mercenaries from Blackwater (now called Xe Services) have started planning bomb plots in Mogadishu to discredit Al-Shabaab.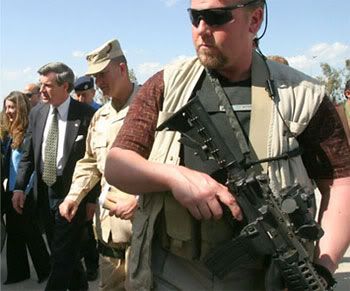 "US agencies are going to launch suicide bombings in public places in Mogadishu. They have tried it in Algeria, Pakistan and Afghanistan".
He added that the target will be the market of Bakara.
The source apparently warned a meeting of tribal elders that Xe Services (formerly Blackwater) has entered Somalia and has already started recruiting operationals to carry out its attacks.
[In Full]