Monday, August 17, 2009
"All The News You Never Knew You Needed To Know ...Until Now."

August 17 2009 Travus T. Hipp Morning News & Commentary: Thank The 'Nominal Democrats' - Most Progress Is A Disaster Or Incremental Change And It's Time To Change Our Expectations Of The Obama Administration
[Pop Out Player? Click Here]
Prefer An MP3 Playlist?
It's Here: [192kbps VBR 11:53 Minutes]
Other Audio Formats Available [ Here ]
Twitter This Commentary
In The News:
Senator Kent Conrad (D-ND) working on the national health care plan for the Senate Finance committee
says there's NEVER been enough votes to support a 'public option to the plan
and
Health & Welfare Secretary Sebelius says it wasn't the primary goal
anyway... It appears that the Health Care INDUSTRY'S lobbyists have won at the majority of American's health 'expense'.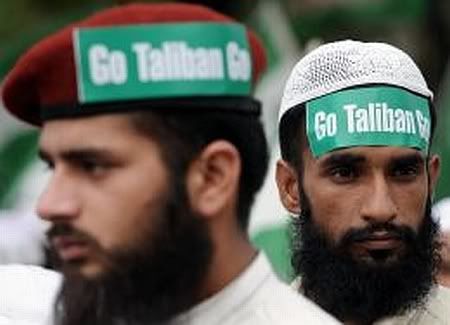 The Taliban stage a pre-election demonstration with a
6000 pound car bomb outside the door of NATO HQ
and down the block from the US embassy in Kabul. UN Secretary-General Ban Ki-moon condemned "this indiscriminate violence"
I wouldn't suppose he feels that way about the invasive forces use of UAVs to target the Talib with MASSIVE CIVILIAN CASUALTIES.
Meanwhile,
Bob Ainsworth, the British Defense Secretary says
British troops are going to hand over responsibility for fighting the Taliban "in the next year or so".
Over 10% of the polling places in upcoming Afghanistan national elections
will most likely not be available or used
. Ex-UnoCal consultant
Hamid Karzai is expected to win
, but there will most likely be run-off election.
In Iran, the
mass trials (140 people so far) of the election demonstrators
continues. Some of the
testimony ties presidential candidate Mousavi to the unrest
. Expect a verdict in a week or so.
The indictment read in court on Sunday accused some of the detainees of "moving toward overthrowing the Islamic establishment, taking part in illegal protests and using hand-made bombs and grenades in protests," the official IRNA news agency reported.

"The detainees' confessions reveal that this plot had been planned years ago and the recent election was only an excuse to carry it out," it said, according to IRNA. [Reuters]
27,000 prisoners in California will be
released into the population with an estimated 1.2 BILLION dollars in budget cuts to the state penal system
affecting the state's ability to police them outside institutions.
Meanwhile, let it be noted that American vets seem to be getting unequal 'treatment' under US law, with California undoubtedly no exception.
Penny Coleman, at AlterNet:
Once they enter the criminal justice system, their military service is irrelevant. Soldiers and veterans with psychiatric injuries who, like McMahon, end up in jail, are handed -- and in fact often accept -- the full burden of responsibility for their actions.

And when that happens, the system gets off free.

That's what happened to McMahon, and though it's still too soon for meaningful statistics about incarceration rates among this new generation of veterans, the anecdotal evidence suggesting a predictive relationship between military experience, PTSD and trouble with the criminal justice system continues to mount .

And this is not a new phenomenon. The National Vietnam Veterans Readjustment Study, published in 1990, found that more than a decade after the Vietnam conflict ended, 15 percent of male veterans still suffered from PTSD, and half of them had been arrested or in jail at least once.
[In Full]
Last Chance Road Davenport California Fire Update
:
CalFire Map as of August 16 2009 (AM)
Last Updated: August 17, 2009 7:00 am
Date/Time Started: August 12, 2009 7:16 pm
Administrative Unit: CAL FIRE San Mateo - Santa Cruz Unit
County: Santa Cruz County
Location: Bonny Doon area - Smith Drainage
Acres Burned: 7,017 acres
Containment
7,017 acres - 65% containment
Structures Destroyed: 2 outbuildings damaged
Threatened: More than 100 residence are currently threatened in the Swanton and Bonny Doon communities.
Evacuations: Approximately 500 residents from Swanton area still remain evacuated. Fire Officials have lifted the mandatory evacuation of the Bonny Doon area, allowing the residents to return home with proper ID.
Residents should remain diligent and continue to drive safe while both fire and law enforcement equipment will still be working in the area. The possibility of evacuation in Bonny Doon still exists.
Injuries: 5
Cause: Under Investigation
Cooperating Agencies: CAL FIRE, Santa Cruz County Sherriff
Total Fire Personnel: 2,165
Engines: 295
Fire crews: 28
Helicopters: 14
Dozers: 31
Water tenders: 21
Costs to date: $ 9.8 million
Major Incident Command Team: CAL FIRE ICT #9
Conditions: Major problems and concerns continue to be the weather, steep terrain and limited access to the fire's perimeter. Conditions continue to be very fluid and may change quickly based on weather factors.
Several road closures are in effect in the fire area and being coordinated by the Santa Cruz County Sheriffs Department and the California Highway Patrol: Empire Grade @ Warnella, Empire Grade @ Ice Cream Grade, Truck Rd Alba Road @ Empire Grade, and Bonny Doon @ Pine Flat
An evacuation center has been established at the Vintage Church at Hwy 1 and Mission. A large animal evacuation center has been set up at the Watsonville fairgrounds and a small animal evacuation center has been established at 7th & Rodriguez.
Updates available [Here]
-30-
Audio hosting courtesy of: [www.archive.org]Travus T. Hipp's Commentary Archive Is [ Here]Search the archive by topic [
Here
]Cabale News RSS Feed Via Internet Archive
Creative Commons Copyright
Cabale New Service, KPIG Radio, and KVMR radio.
Listen to KPIG
,
Listen to KVMRRecorded & transcribed by Da' Buffalo Amongst Wolves
---
Related @ IceRocket:
Travus T. Hipp
,
Cabale News Service
,
KPIG
,
Politics
,
News
,
Alternative News
,
U.S. Foreign Policy
,
U.S. Domestic Policy
,
Breaking Politics News
,
Realpolitik
,
Republican Family Values
,
Social Justice