Friday, January 2, 2009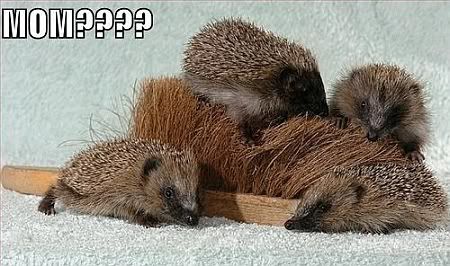 DENVER, Jan. 2 (UPI)
-- A sudden influx of porcupines to Mountain Village, Colo., has caused more than $100,000 in damage to area landscaping, area residents say.
Mountain Village homeowner Vicki Irwin said while porcupines have been routine visitors to the home rule municipality, recent arrivals have taken to gnawing bark off scores of area spruce trees, The Denver Post said Friday.
"I've seen porcupines around her for years, but they've never been so aggressive," she said. "It's all just a mystery."
Mountain Village community relations director Nichole Zangara said since no definitive answer has been determined as to the change in the animals' behavior, there have been no solid solutions.
Among the theories postulated for the porcupines' destructive actions are increased porcupine appetites due to last year's hard winter or the lack of predatory bobcats in the area.
The Post said the increased planting of spruce trees by area residents could play a role as porcupines have an affinity for them. [
Source
]
Tags: ALF, Animal Liberation Front, Colorado, Ecology, Environment, Humor, Porcupines